Are You Living or Just Existing?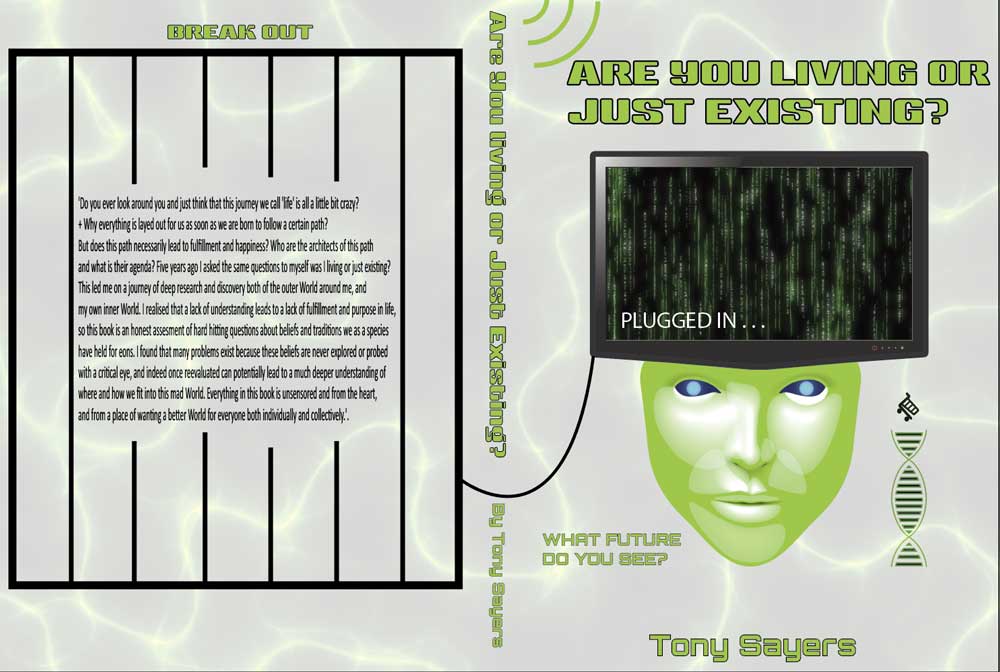 Do you ever look around you and just think that this journey we call 'life' is all a little bit crazy?
Why is everything laid out for us as soon as we are born to follow a certain path?
Does this path even necessarily lead to fulfilment and happiness?
Who are the architects of this path and what is their agenda?
Why do we always live in a World of Wars, of poverty, yet others seem to thrive?
To purchase your paperback copy please choose the appropriate postage option and fill in your postal address below, there are options for UK delivery, EU, and rest of the World, without the correct P&P the book cannot be sent. Then click 'Buy now'